Come and enjoy Balaton Sound's Beach Bash series
Every day from 4:30-6:30pm! Each Beach Bash will take place at one of the festival's three new awesome beaches: Gold, White, Red.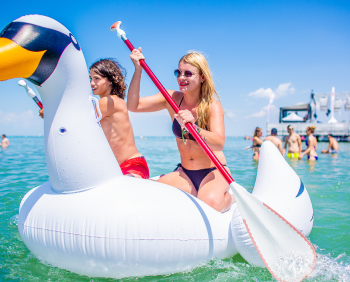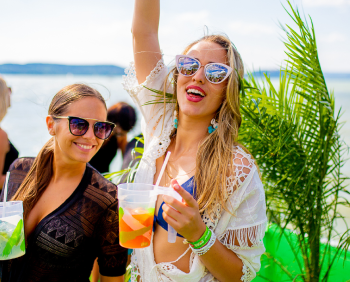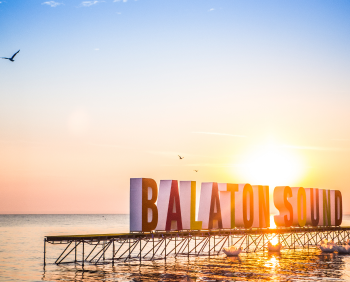 Welcome Party
3 July @the gold beach
Have fun with your friends and Szeged's beauty competition contestants, while sipping on a glass of sparkling wine and wearing amazing sparkling accessories.
Neon bash
4 July @the red beach
Get ready for neon body paint and unforgettable parties! Also get a glimpse of street theatres.
GLAM BEACH PARTY
5 July @the white beach
Check out this incredible first time ever Balaton Sound fashion show with music by DJ Pöli and DJ Bootsie. Get all decked out in your most stylish clothes and hit the catwalk.
Mattress Madness
6 July @the white beach
Are you a fan of floaties? Get your very own floating mattress during this incredible party!
Masquerade
7 July @the gold beach
Do you like dressing up? Well, this is the perfect time to do so! Be ready to dazzle festival-goers with your extraordinary costume!