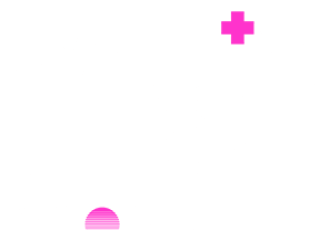 What is it about?
Balaton Sound's Safety First Campaign is a volunteer program that kicked off in 2018. Due to its success, it will continue as a permanent service at the festival. The program's goal is to minimize health, safety, and technical issues at the festival through preliminary communication campaigns, video tutorials, on-site presence advice from recognised professionals and through the Sound Watch assistance function which is available in Balaton Sound application.
How does it work?
In the program, we will be working with a team of international and Hungarian volunteers, who will all take part in a 3-day training session right before the festival.

There are two types of volunteers: those who will work in pairs at three Safety First points at the festival site, and others that will patrol and monitor areas connected to each of the three points. The volunteers' main task will be to act as a "third eye" to health, technical and security service personnel on-site, and to help complement their work in making the festival as safe as possible.

Volunteers will work in 6-hour shifts, providing a permanent presence throughout the festival at all times.
WHO ARE WE LOOKING FOR AS A VOLUNTEER?
We are waiting for young applicants who like the vibrant life of festivals, but besides partying they would like to do something for a good reason and make the festival a safer place to stay for everyone. If you:
speak English and Hungarian fluently and are enthusiastic and proactive - speaking another foreign language is an advantage!
are socially sensitive, willing to help, and like Balaton Sound
have proficient knowledge about healthcare, or are med student, psychology student or just would like to help others
are a perfect candidate!
WHAT DO WE OFFER IN EXCHANGE?
work experience at a festival, adventures, and new friends
Safety First merch (T-shirt and sweater)
camping access
a hot meal once a day
DURATION OF THE WORK:
from 26 June until 3 July 2022
WANT TO JOIN OUR TEAM?
Send your application until the 1st of May by clicking here!
INTERNATIONAL RECOGNITION
in 2020
We are proud to say Balaton Sound's Safety First program won The Health and Safety Innovation Award at the European Festival Awards (EFA) 2020. For that, we cannot thank our volunteers enough, as it is something we couldn't have been able to achieve without them!