Q-DANCE, THE MASQUERADE, RAVE CULTURE AND NEXT LEVEL AT BALATON SOUND
This year, we're bringing the widest possible range of electronic music to Balaton Sound, so for the first time, world-class hosts will take turns every day on the newly designed Fusion Stage. The venue will host well-known representatives of music styles such as hardstyle, trance, techno, dubstep or even drum and bass.
Which one would you choose?
q-dance
The home of the harder styles will also be represented at the Festival Beach. For the very first time Q-dance is coming to Balaton Sound. Gather your party crew and prepare to go out with other like minded ravers to the hardcores of hardcore. The Qountdown is ON!
The Masquerade
The legendary Masquerade has quickly become a highlight on the Ibiza calendar, so there was no question about representing itself at Europe's biggest electronic lakeside festival for the very first time. Promising magic, mystery and intrigue, within a supercharged environment of wonder alongside a specially curated selection of house artists. A clubbing experience that can't be missed on The Festival Beach!
rave culture
Get ready for the ultimate summer rave experience! Rave Culture is excited to present a global lineup of renowned artists. The showcase includes rising, hard-hitting and legendary acts, so prepare yourself for an unforgettable night! Rave Culture's accomplished DJs will keep the party going with their energetic beats and captivating performances. Don't miss out on this unforgettable event; join us for a night of music, dance, and culture. Grab your tickets now, and let's party together at Balaton Sound!
NEXT LEVEL
NEXT LEVEL is a Budapest-based premium bass music party series and cultural brand. In addition to the biggest bass parties in the country, they also have a music school and several other creative projects. During their more than eight years of existence, they have brought foreign artists such as Marshmello, Subtronics, Apashe, Getter, NGHTMRE, Svdden Death, Denzel Curry, Kayzo, Joyryde, Borgore, Hucci, REZZ, Troyboi, and Yellow Claw to Hungary's biggest clubs and festivals. Find out more about them in the documentary below: https://youtu.be/YpKMdZm73DMA
B my lake
If you're looking for a little darker style, the B Stage will be your base again this year. The best techno, tech-house, minimal and house music will be provided by the B my Lake djs on the sunny shores of Balaton, booming with pulsating drops.
2023 Aftermovie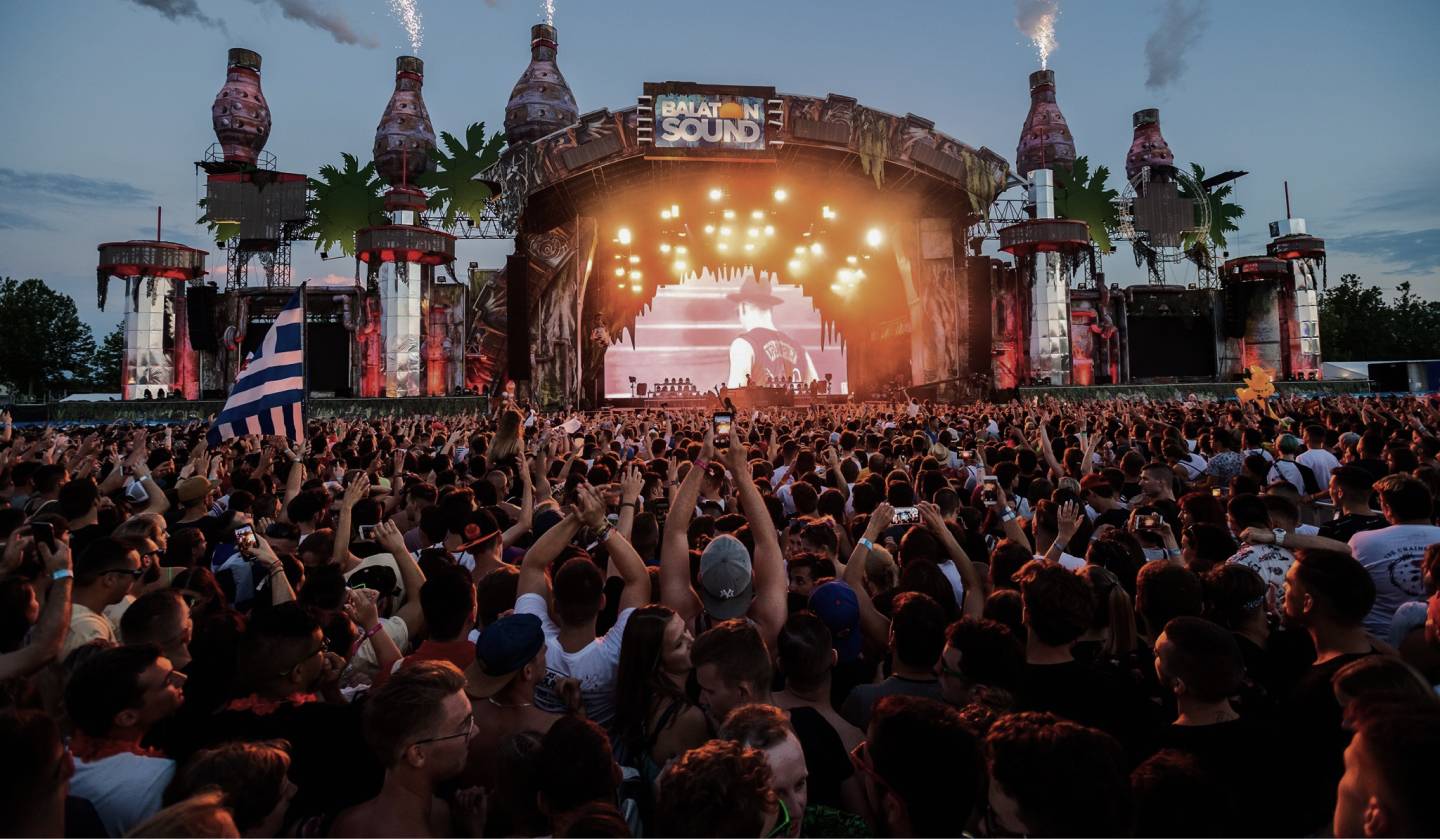 Don't want to miss out? Then get your ticket now!
tickets here